In Novemember 2020, Virgin Hyperloop's 'Pegasus' pod successfully carried its first passengers in the newest form of travel in over a century. Also named 'XP-2', it's a new vehicle typology for an autonomous transportation system to achieve hyperloop travel at the speed of over 1,000km/hour, the fastest form of land-based travel. After over a year of close collaboration, the first passengers trialed this new form of transportation at Virgin Hyperloop's 500m DevLoop test site in Las Vegas, where the company has previously run over 400 tests in un-occupied pods. The demonstration was overseen by the industry-recognized Independent Safety Assessor (ISA) Certifier, and its success marks a historic moment in transportation as Pegasus becomes the first manned and fully functional system for Hyperloop travel. A collaboration with Kilo design as the pod's first use case while also defining the design language and characteristics for future Virgin Hyperloop vehicles. While the production vehicle will be larger and seat up to 28 passengers, this 2-seater pod was built to demonstrate that passengers can in fact safely travel in a Hyperloop vehicle. Pegasus is conceived as a pressurized vessel designed inside and out as a new and radically different vehicle typology. The design focuses on unifying and covering both the pressure vessel and sled, creating a seamless appearance that combines both performance and human-centered characteristics.
The front 'scoops' of the vessel create natural steps for comfortable entry and egress, and apertures on the sides of the fairing as well as the front door contain a forward-facing window for outward viewing down the tunnel. Altogether, these features create a link to Pegasus' external design, where repeating soft forms and pill shape cut-outs are used to highlight depth, layers and entryways. Inside, the seating elements and extended arms serve multiple functions including as an entry and egress aid, and as storage for safety equipment, oxygen throughput and lighting. The seats can also be quickly assembled and disassembled for rear equipment access.
Project + Design leader while at BIG.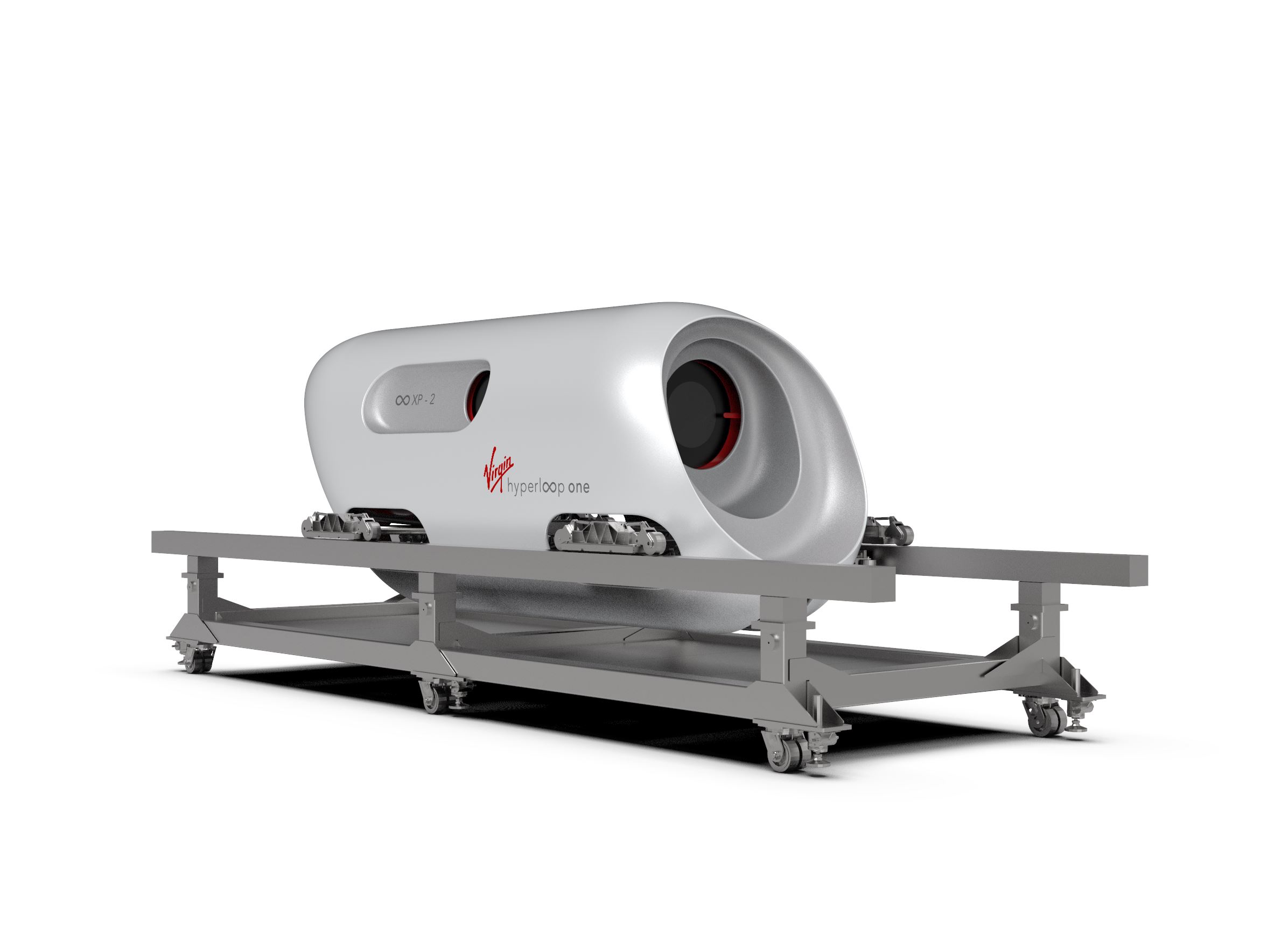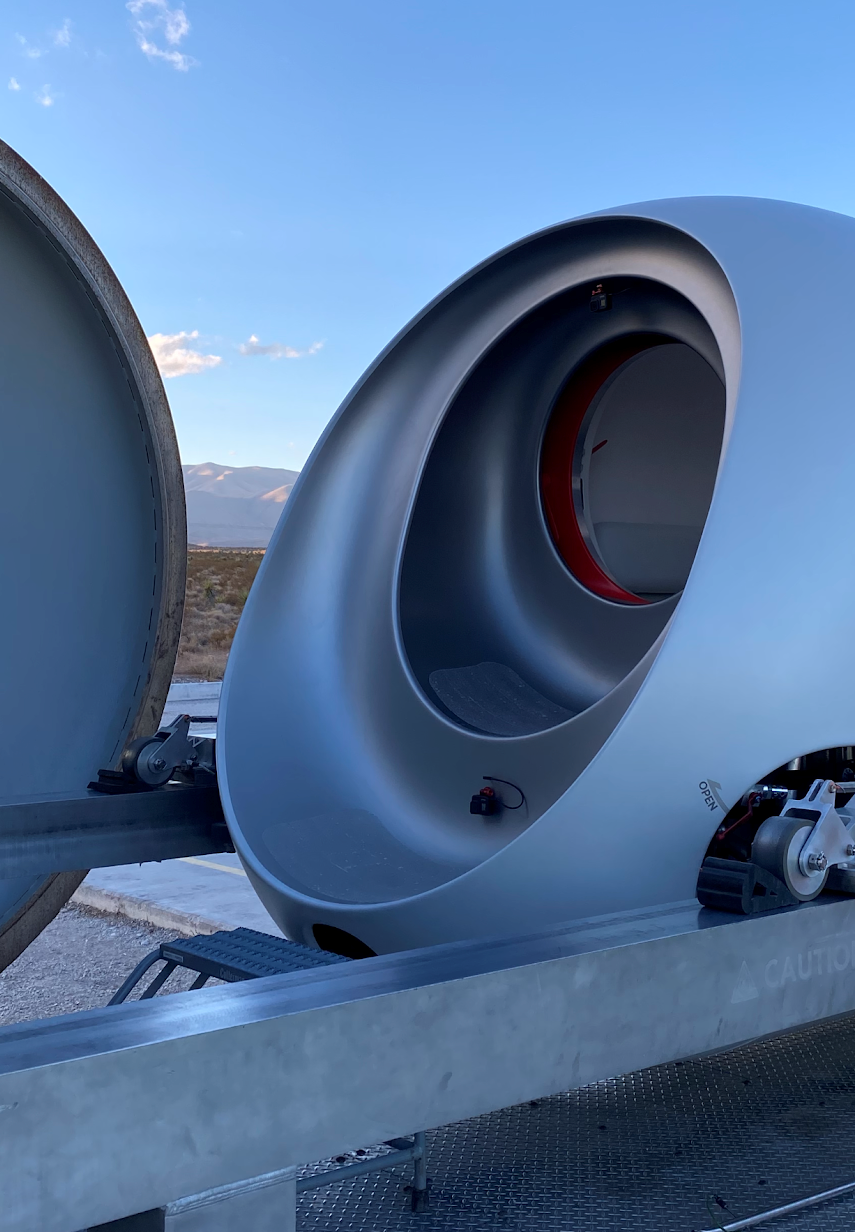 XP-2
for Virgin Hyperloop
California and Nevada, USA
2020